Fluid Japan specialize in a fluid mix of alternative and electronic styles.  Their music is sophisticated and atmospheric with heavy retro synths and layers of shimmering vocal harmonies.  The imagery behind their songs is fueled by the sprawling urban landscape of Tokyo, the very same that inspired the movie Blade Runner and William Gibson's "Neuromancer".
"

Fluid Japan's songs are very cinematic and cool. It's my kind of music – experimental – always where the good stuff comes from. I look forward to hearing more new songs from them." - PAUL GOMERSALL, RECORDING ENGINEER
— Recording engineer for Trevor Horn's renowned label ZTT. Engineer for Howard Jones' U.S. #1 single "No One Is to Blame", Kate Bush's "The Sensual World", and Echo & the Bunnymen.
Critical Praise for "Afterlife"
"

Fluid Japan's "Afterlife" is super hot. Fluid (indeed) dronetrancefunk of a high order. Like hearing prime Simple Minds back when [bassist] Derek Forbes was leading them by the nose. This is the single of the year. Everyone else can give up now!" - POST-PUNK MONK, MUSIC REVIEWER
"

Fluid Japan's "Afterlife" is a great song; deep in sound and meditative." - SATOMI HAYASHI, RADIO PERSONALITY
— Feather Clouds radio program on Tokyo FM 83.6 Urayasu
"

Epic 80s synth pop." - JULIAN COLEBECK, RECORDING ARTIST & AUTHOR
— Keyboardist for Steve Hackett (Genesis), Anderson Bruford Wakeman Howe (Yes), partner w/ Alan Parsons in Art & Science of Sound Recording, writer for Sound on Sound, Keyboard, Music Week
"Afterlife"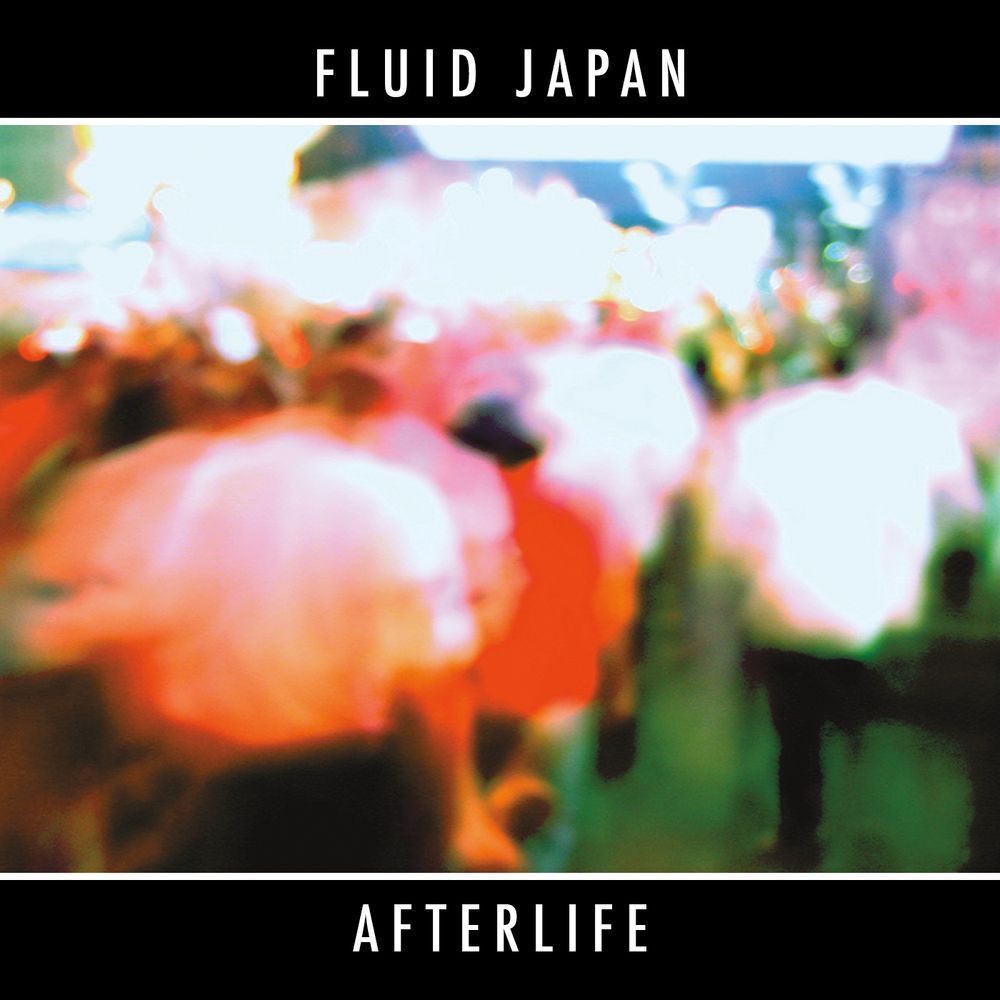 New Single!
(Bandcamp Release date Friday March 10th, 2023)
Built around a driving bass line that would feel at home on a Duran Duran or Peter Murphy album, "Afterlife" shimmers with layered, harmonized vocals and lush synthesizers.  Boasting a modernized but deeply authentic 80's sound, lyrically "Afterlife" explores the electric highs, shattering lows, and profound longing of living in a foreign land.
"Afterlife" was mastered by Paul Gomersall, legendary recording engineer for Trevor Horn's ZTT label, engineer for Howard Jones' U.S. #1 single "No One Is to Blame", and recording engineer for artists that include Kate Bush, Genesis, Echo & the Bunnymen, Propaganda, Chapterhouse, and Prefab Sprout.
This is a new, ambitious recording of "Afterlife".  The original recording was released on the Global Vision label indie compilation "For My Urban Life" and sold several thousand copies in the underground Tokyo music scene.